"I have to speculate that God himself did make us
into corresponding shapes like puzzle pieces."
-Iron and Wine, Such Great Heights
I am perfectly content in my little home. I love it here. I love almost everything about it, and I am ever grateful. There is only one thing that makes me discontent, and it can't be helped. I hate that I am sitting here alone. I hate that I have made a home that I cannot share with Kyle. I play his songs. I snuggle up in his hoodies. I remember the feel of his arm draped around me as I drift off to sleep: the sensation of being his fragile girl, protected, warm and at peace, and sometimes it is so hard to hold myself afloat. Sometimes I am drowning in the lonliness. Sometimes it feels like my lungs can't function without him beside me, and not only is not beside me, he is
4,416 miles
away from me. (Yes, I googled it.)
How can I possibly go on like this? How can the world keep turning when a love such as ours is split? How can people on the street not see how things are all broken while we're apart? It doesn't seem possible that we should be able to fall asleep and wake up and go to work and come home and go through the many motions of smiling and frowning in turn. It doesn't seem like we should be able to live apart. It doesn't feel as if things are in balance this way.
And yet we do. We do all of those things and so much more. And we wait. We wait for the day when it won't just be "going through the motions." My God, that day cannot come soon enough. Because when that day comes... The world is not enough to contain the happiness that fills me. Everything is light and good and pure and perfect. And we are happy: one single happy entity that swallows up all the despair in the world and spreads smiles that infect even the bitter and the angry and the hopeless. And it is beautiful, that feeling. It is the most beautiful thing in life. I hope that each and every one of you experience it.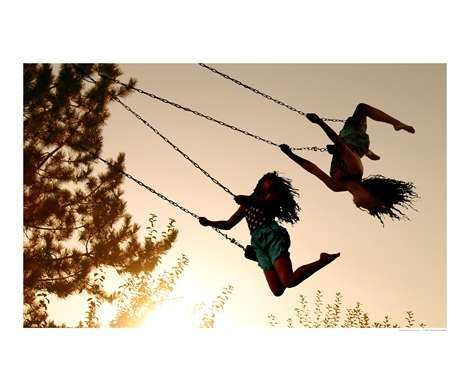 It's like the first blossom of spring: a rainbow bursting open against the grey that winter has left behind. It's like the fleeting moment at the top of a particularly big swing when you believe with all your heart that if you'd just let go of the ropes you'd go flying off into the clouds. It's like the innocent glee that comes of a cold puppy nose pressed to your cheek. It's spinning in circles with your arms out wide, taking in everything at once so that all you see is a palette of swirling colors. It's the first crisp and cool sip of water given to a man dying of thirst. It is the bungee cord catching just as you begin to wonder if you'll live to see another morning. It's the view from the highest mountain: all encompassing and majestic. It is perfect, simple, complex and wonderfully flawed love, and it is magnificent.
Unfortunately its absense is felt with all the same intensity. Yet for all this pain, it is worth it, without question or doubt. I wish that made it easy.