Welcome back dears!
I am now back on campus, and one day into my sophomore year! I already have homework, and I'm already procrastinating. It's nice how I've fell easily back into my old routine. ;) No worries though, I always get things done...five minutes before they're due.
I've been unable to update you on what's going on because I've been having technical difficulties with the wireless Internet here. (There are
always
problems with the wireless here.) So here is what you've missed while I was beating my computer into the wall trying to make it work:
Kitten number one, aka Penny, went to a happy home with my friend Jon. Thank goodness I know she's happy and well cared for. I almost cried when he came to take her home. :/ (Not that I have a shortage of cats. There are still five hanging around my house.)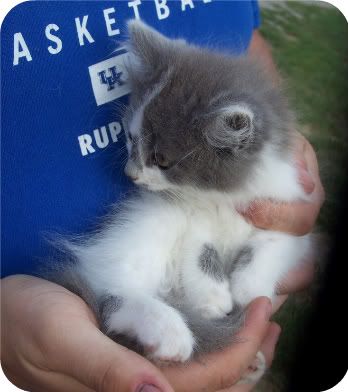 Kyle is off to Cincinnati for a couple days to visit his dad, and so I'm playing the waiting game again. But I'm honestly a little glad to have some time for myself. It's good to have a chance to readjust to campus on my own. Plus it gives me some much needed time with my girls. :) (I'm trying to be optimistic.)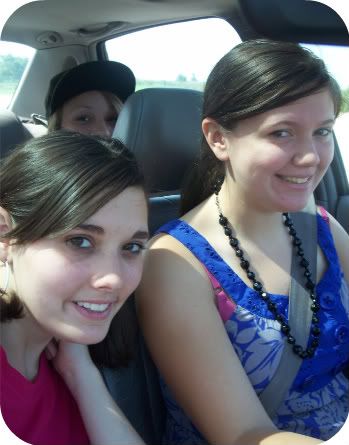 But on the topic of weddings, we've definitely pinned the date down to some time next summer. If all goes well, by this time next year we'll be married, and I'll be moving to where ever he is stationed, transferring to an online school so I can finish my degree. (I'm so nervous! But more excited. It's a good feeling.)
I'm hoping that the wedding planning will keep me so busy that the time we're about to spend apart will slip by almost without my noticing. (Fat chance of that.) So far the only things that have been planned are the colors (coral, fuchsia and yellow) and my bridesmaids (six very dear friends). That leaves me a lot to do while he's away.
This wedding occupies 70% of my daily thoughts. :) I'm more excited than you can possibly imagine. I've been dreaming of starting our life together for a long time. To be this close, to be able to finally see it coming in a way that's tangible, it's an indescribable feeling. It's amazing, and I couldn't be more pleased. :)