Today is day three of our (Kylie, Brianne and I) vacation, and I have a little downtime before our next event (a formal girls night out--photos coming soon). Here are some links to the pictures we've taken during our Tennessee shenanigans. Enjoy! :)
Misc.
This is the bulk of the trip.
Adventures at Adventure Golf.
One picture per hole meant a lot of photos. There were too many to just throw in one album.
Shenanigans at the Wax Museum.
My personal favorites. =] We had a blast, but once again, too many to put in the general album. There's a sample of this one below: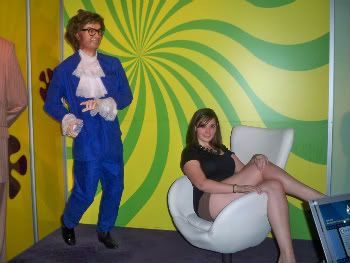 More photos from the rest of the trip to follow! There are still two more days of fun to go. :) Hope you're all having great weeks!!
---
PS--Did I mention that the pool here has a waterfall feature? It's pretty amazing. Remind me that I MUST post pictures of that next time. :)
And the fudge is absolutely devine.
And the aquarium (pics under misc.) was top-notch.
It's just been swell.