I was browsing on
etsy
today when I came across
The Chrysanthemum
's lovley shop. I purchased a lovely yellow necklace from her, but I loved EVERYTHING. (I had to close the page before I wasted away all of my vacation money.) Here's a sample of her work: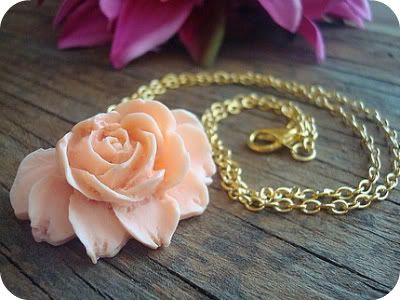 Isn't it wonderful?

You can browse through her little shop full of gems by clicking here.

PS - I'm leaving for Tennessee tomorrow!!!!!!!!!! I'll catch up with you all later this week with lots of photos and hopefully a few stories to tell...