This morning was designed for me. I'm not sure if it was
meant
to be a good thing or a bad thing, but I took it as a good one.
Coincidence #1: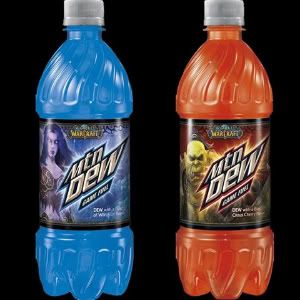 Have you saw the nifty new World of Warcraft/Mountain Dew commercials? Well, when I started up my car this morning, one greeted me on the radio. I automatically thought of Kyle. (He's WoW obsessed.) I smiled a little and pulled out of the driveway.
Coincidence #2:
Then, about ten minutes into my drive, I switch stations to find a better song. I didn't find a song, oh no. I found recordings of soldiers coming home to their families after deployments. One was meeting his three month old daughter for the first time.
I may have cried a little.
Coincidence #3:
About thirty minutes in, I get stuck in traffic behind this gigantic camouflage thing. Obviously, it made me think of him again. This was the last straw. I started laughing hysterically and cried out to the heavens: "What the hell kind of sign is this supposed to be?"
I still haven't figured that out, but I find it all pretty amusing.
Am I the only one that has strange mornings like this? Any of you guys ever have a day when it seems like things just can't stop smacking you in the face?