...but at least it was one day longer than usual. :)

And it was packed with tons of fun things and quite a few new things including but not limited to making homemade chocolate eclairs, a trip to Baskin Robbins, family cookouts, new books, phone calls (yes, multiple =]) from Kyle, and a nice long nap.

Here's to hoping that your weekends were just as great as mine.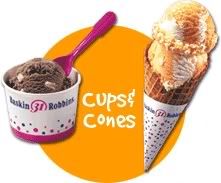 Just a note:
Strawberry Cheesecake ice cream is quite possibly the most genius creation on the planet.