Carrie:
myself.
Kyle:
the most amazing boyfriend a girl could ask for. He's the one thing in my life I remain sure about. We grew up together, but it took us most of our lives so far to really find each other. Now we're never going to let go. (
synonyms:
supportive, charming, adorable, loving, tender, great kisser, WoW obsessed, protective, nocturnal, hilarious, entertaining...)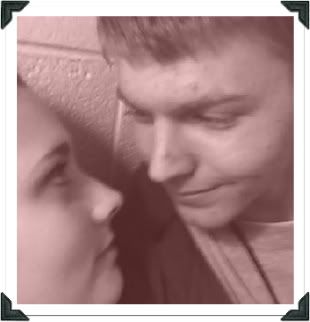 Kylie:
my fellow veggie and best friend. (
synonyms:
celery, neighbor/dorm, quiet[deceptively], random, afi fan, beautiful, secret keeper, funny, caring...)
Raina:
the third corner of the vegetable pyramid and best friend. (
synonyms:
rhubarb, loud, writer, kylie's roomie, mothering, gorgeous eyes, creative, adivsor, spastic...)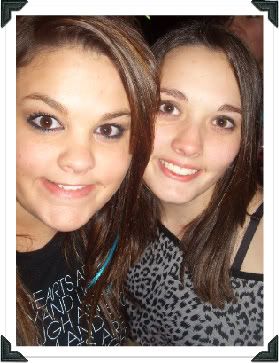 Momma:
gifter of life...currently stuck in a place called "Cob Hill," which is actually a mountain located at the exact point called "The-middle-of-no-where." (
synonyms:
comforting, job hating, short, broke[currently], divorced[twice], independant, cookie baker...)
Wesley:
little brother...also on that lonely mountaintop. (
synonyms:
annoying[but cute], nine, third grade, future animal killer[a.k.a. hunter], gamer, smiling, temperous...)
Dad:
father... (
synonyms:
tall, miserly, caring, carpenter/home builder, factory-worker, family oriented, single, problem solver, mustache...)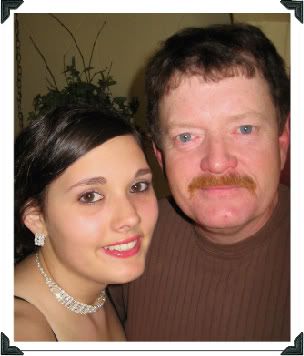 Mamaw
, Elaine Horn: the person who has believed in my writing from the start. She has a habit of stealing my writing and either publishing it in the local paper or distributing it to friends and family. While this annoys me to no end, I love that she has such faith in me. It's comforting. If I were born in my grandmother's time, I think I would be exactly like her. I am more like her than anyone else in my family. We have the same optimism and sense of humor, and I like to think the same strength.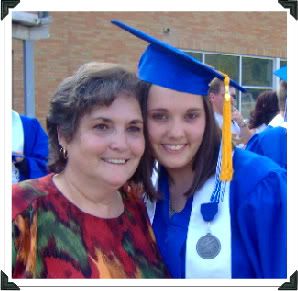 Jon:
friend of the veggies. He's from my hometown, trying to make it in college just like the rest of us. (
synonyms:
tall, "old soul," humorous, horses, violently republican, senior prom date, future history teacher/president...)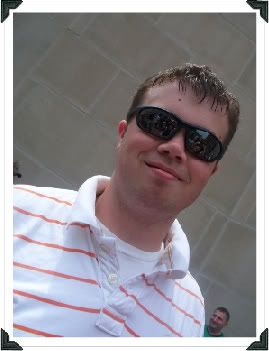 Sean:
friend of the veggies. He's also from my hometown, currently attending college on a campus not very far from ours. We miss him. (
synonyms:
total hippy, long hair, hilarious, outgoing, creative, swordsman, random, kilt-wearing, trusted, traveling musician[except not], owner of an awesome little sister[
Amy
]...)
Christina:
closest thing I've ever had to a sister. That's saying a lot considering I had two step-sisters at one point... I miss her more than anyone. She is still living in our hometown with a husband [
Darrell
] and a beautiful baby boy who's not even a year old yet [
Isaiah
.] She used to be my partner in crime back before she settled down with her family. Now she's my best friend and confidant. She's also the first person to call me carrot...so I guess you could say she started it all.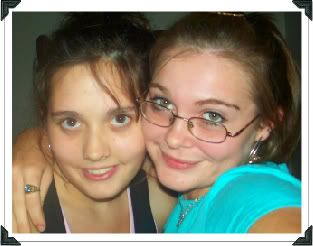 Kash:
the most amazing teacher/yearbook advisor Kylie and I could have asked for. She believed in me more than most people in my life, and it is because of her that I have the courage and faith in myself I'll need on the way to reaching my dreams.
Mott:
the reason I can write so well. Mott was the Senior English Teacher to Kyle, Kylie, Raina, Sean, Jon, and I. I'm pretty sure we'd all agree she's incredible. We owe her our thanks.
I haven't mentioned everyone here. There is no way I could do everyone in my life justice. I have many more amazing friends, a huge family, and only a few enemies... The people who I've mentioned here have shaped my life into what it is today. Though others have aided in it as well, these are the one's I give the most credit. =]
**NOTE**
Changes have been made to avoid offending some people who used to be in my life. Wow. That sounds drama-filled and petty. :/ Sorry, guys. I wish I could explain myself more, but to protect the feelings of other's I'm really not able. :(